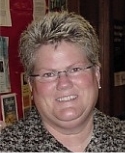 About
Mary Johnson

I was brought up Catholic in Cheyenne, Wyoming and attended St Mary's Catholic school from 1st through 7th grade. In 1974, my parents found a personal relationship with Jesus Christ at a Full Gospel Businessman's meeting when I was 14 and we as a family started attending full gospel churches. I soaked up the bible like a sponge. I wanted to know what God's word said, and became a bible scholar. I graduated high school only to go the way of a prodigal (strangely all the while still studying the word).
In my late 20's, I realized I needed my Savior fully in charge of my life. After attending several churches and later being part of pastoral ministry, I was asked by the Church of God, Cleveland, TN, Rocky Mountain Regional Overseer if I would be interested in starting a church in Evanston, WY. I accepted and I pastored River of Life Church of God for almost 6 years as an ordained Church of God minister. Because of personal life experiences, some beyond my control, I resigned, divorced, and was out of church for almost 10 years. I was NEVER without God. I focused on my career at Elkhorn Construction, Inc. and moved forward.
Eventually I stepped foot into the church again, when I moved to the Mansfield, TX area and attended Walnut Creek Church of God for about 1.5 years. Great pastors and folks there! I miss them all!! I retired early from my position as GURU/GEEK of Elkhorn Construction, Inc. and moved to wonderful Missouri. I found a new church home in Missouri, preaching the grace message and Paul's revealed mystery.
At first I was somewhat opposed to the messages being taught speaking of "Paul's gospel" and the "mystery". I asked the minister, "What do you mean Paul's gospel?" Paul's gospel is just that, the gospel of grace initially revealed ONLY to the Apostle Paul, by Jesus Christ miraculously on the road to Damascus. This 'mystery gospel' is that the Gentiles (ethnic non-Jews) would be participants in salvation through faith alone, no works and no keeping of any of the Old Testament laws. The other great revelation is that I AM A GENTILE. I was reading the Bible as though it were written to me! It was not! It was written to Jews, except for Acts and the epistles of Paul! Through intense revisited study of the letters of Paul and the book of Acts, I have come to realize that there is a gospel of Paul, which was revealed by Jesus Christ only to Paul first hand (Romans 16:25, Galatians 1:11, 12, and other texts). Paul disputed the 11 Apostles and other prominant disciples over his gospel as recorded in Acts Chapter 15 and also recorded in Paul's account of this dispute in Galatians Chapter 2.
After realizing this truth, I now recognize that the scriptures which seemed to disagree and perplex me, do not disagree but are part of the delineation between Jews (the circumcision or Jewish race) and Gentiles (the uncircumcised or more specifically ALL other races). My understanding became clear in reading the four gospels (before the resurrection and only to the Jews), Acts of the Apostles, and the letters of Paul to the Gentiles and the other apostle's letters to the Jews in the New Testament. Now the confusion is gone. Jesus' earthly ministry was to the Jews only and was under the Law of Moses TOTALLY! What Jesus spoke was according to the old Mosaic law to fulfill the law completely. Jesus' words are very important, BUT they do not fall under His grace He provided to all men after His resurrection!
We will search these things out together and you will see what I see. Come and study with me and we will find the truth together. Feel free to comment and question. I will answer everyone to the best of my ability.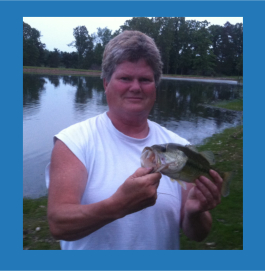 God bless you!